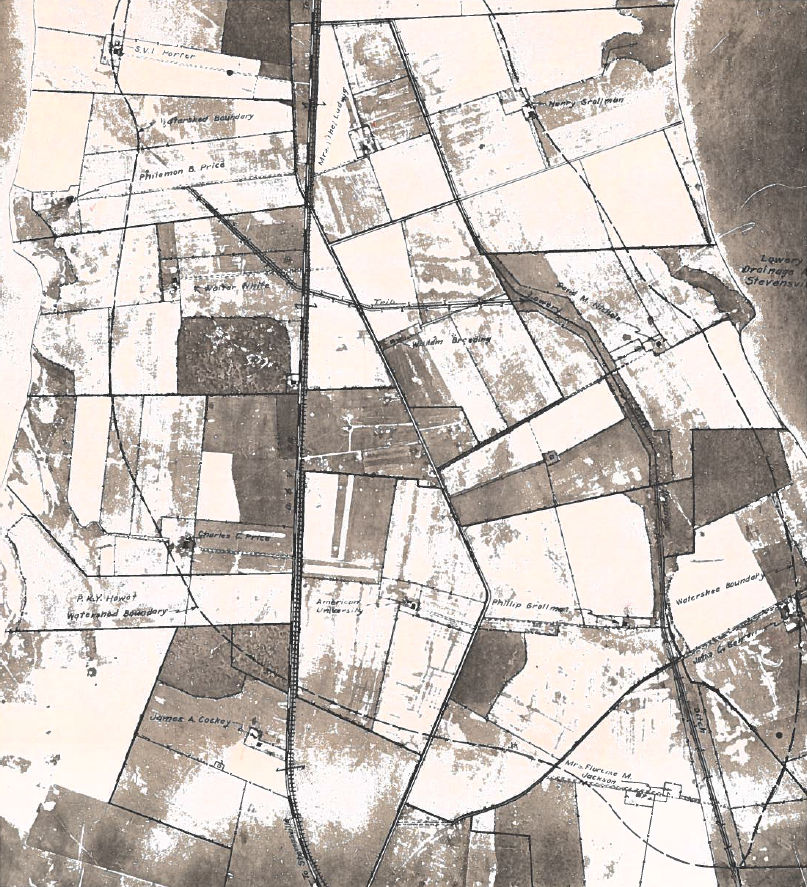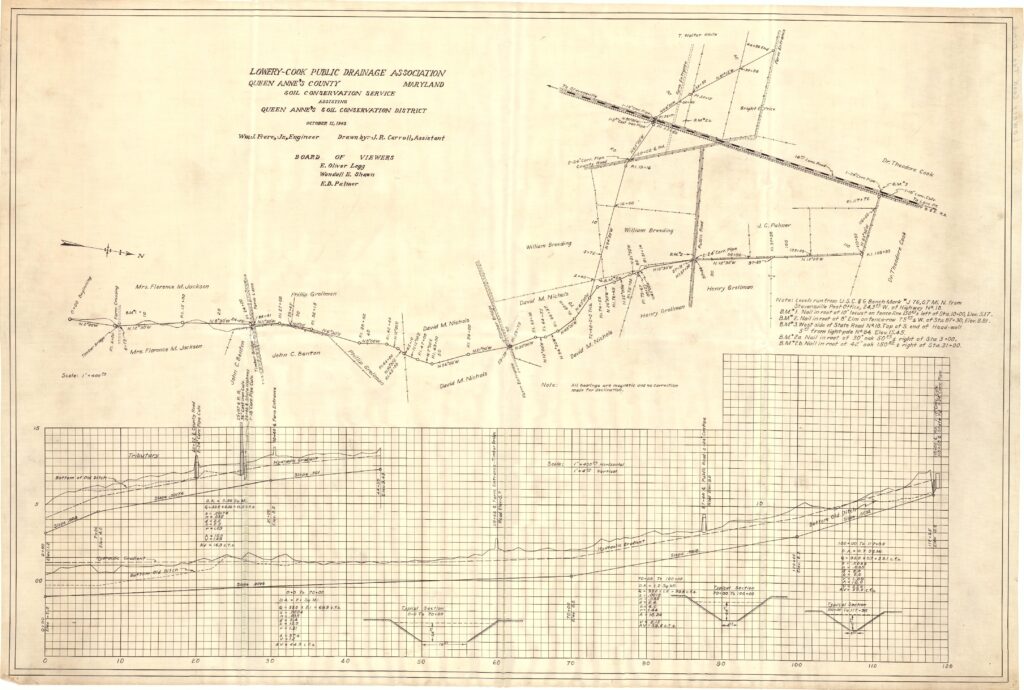 Pre-Development: Public Drainage Association (PDA)
Prior to development of the Cloverfields subdivision, the property was primarily farmland which had a series of drainage ditches, known commonly as tax ditches. Public drainage systems were created by Maryland law more than 150 years ago to drain frequently saturated soils and create more productive farmland. The upkeep and maintenance of public drainage ditches is done by property owners who organize to form a Public Drainage Association (PDA).
PDA's are independent organizations which possess rights-of-way and easements for construction and maintenance purposes (i.e. mowing, debris removal and grading). They assess benefited land for ditch maintenance and are referred to as taxing of the beneficiaries, hence the term tax ditches. Ditches maintained by a PDA are generally cleared of vegetation every few years and dredged as needed. This maintenance keeps the flows paths clear of debris and ensures adequate flow volumes. Each property that benefits from the maintenance pays a share determined by the maintenance needs for that year.
The Lowery-Cook PDA was established in 1943 to facilitate the drainage of farmland in what is now the Cloverfields drainage area. The last known meeting was in 1974 and this PDA is now designated as inactive.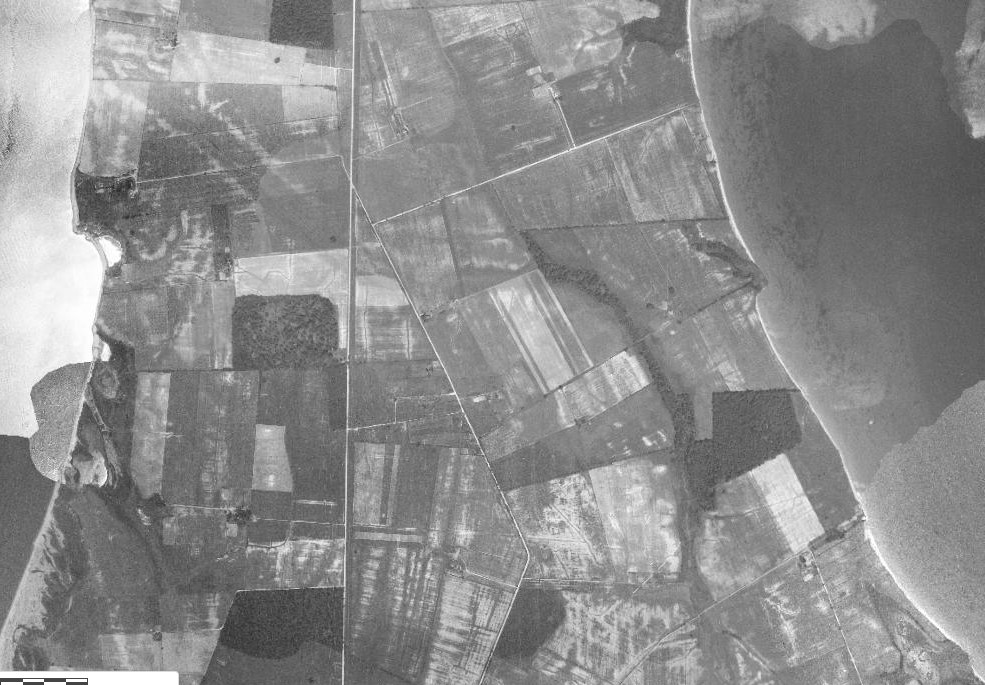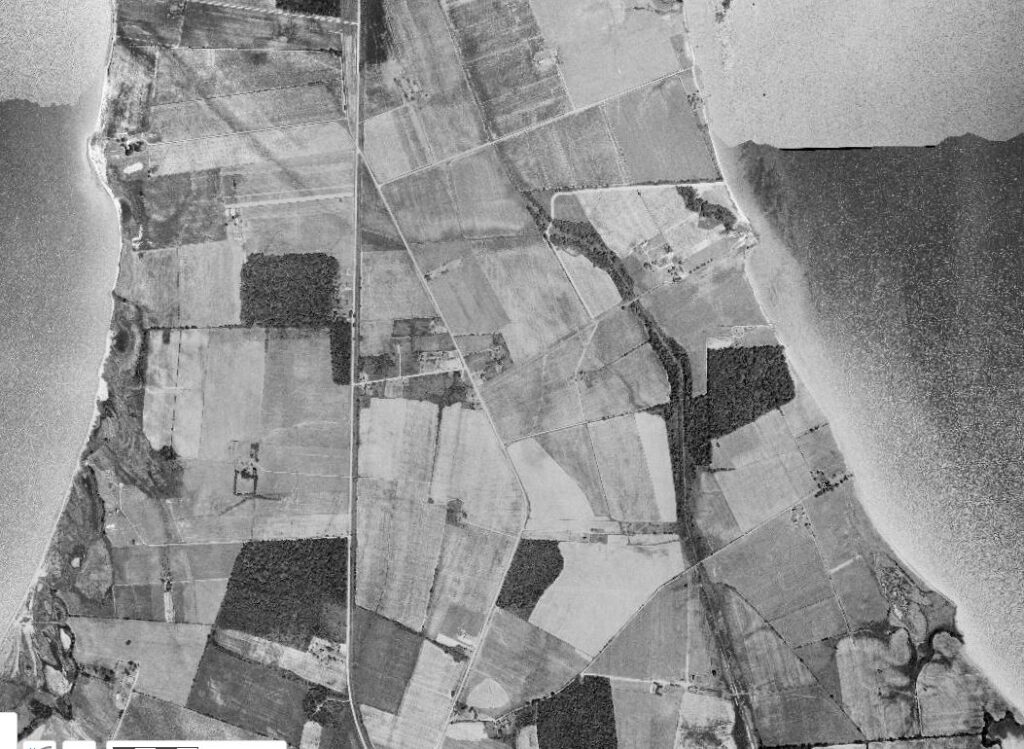 Cloverfields Subdivision and Wetland Mitigation
During the ten years from 1950 to 1960, land speculation peaked in Queen Anne's County due to the construction of the first Chesapeake Bay Bridge.  This bridge linked the rural Eastern Shore with the urban Western Shore and made commuting to the Baltimore-Washington metropolitan area a reality. During this 10-year period, approximately 9,000 residential lots were platted and recorded, 80% were located on Kent Island.  At that time, the County had no zoning ordinance, and consequently no performance standards, to regulate the creation of these lots. Cloverfields was one of the subdivisions created during this period.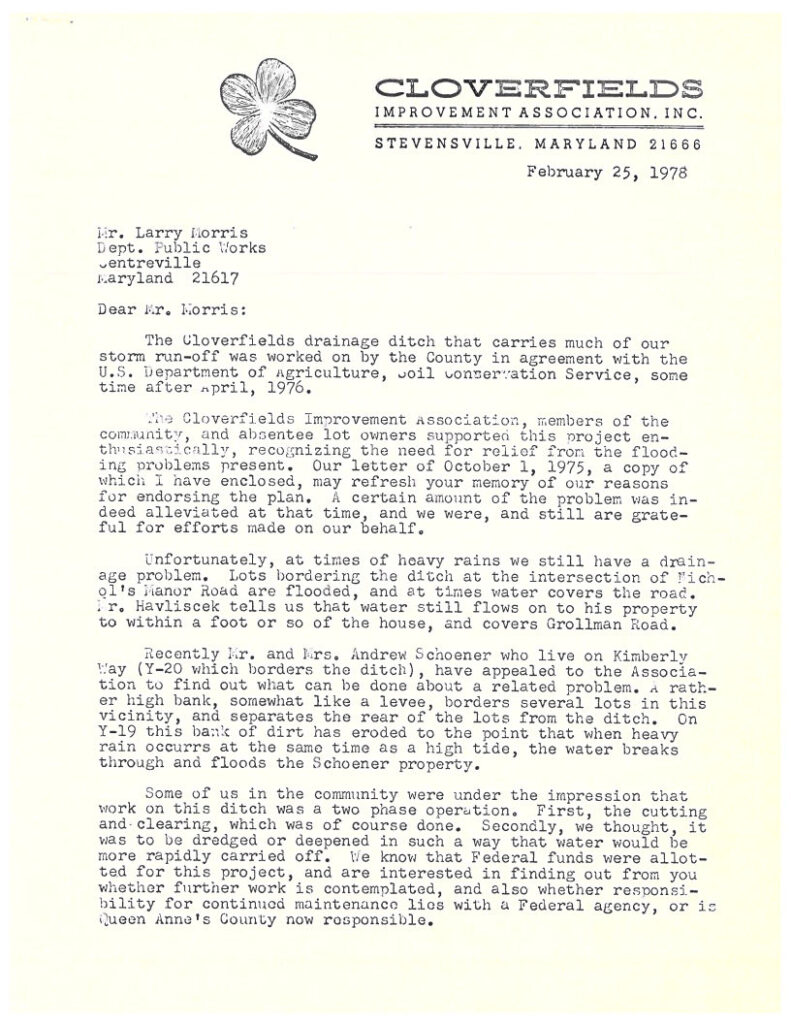 Many of these lots had known non-tidal wetlands and required permits from the U.S. Army Corps of engineers for homes to be constructed. Over 100 lots were in the 100 year floodplain at the time of 1992 and 82 of the lots had moderate wetland impacts, with 15 having severe wetland impacts. The County is still actively mitigating the impacts of these wetland impacts by designing and constructing new wetlands elsewhere on Kent Island.
Floodplain Mapping
In 1978, the first Flood Insurance Rate Maps (FIRMs) for Queen Anne's County were published by the U.S. Department of Housing and Urban Development's Federal Insurance Administration and did not accompany a flood study explaining the processes used in developing the maps. In 1984, new FIRMs were developed by the Federal Emergency Management Agency (FEMA) and a flood ordinance was adopted. According to the Flood study, the flood boundaries on these maps were developed using U.S. Geological Survey 7.5 Minute Series Topographic Maps ranging from 1942 to 1973. Although these maps were generally accurate, they had a 20 foot contour interval which was a significant source of error when establishing accurate flood boundaries in areas with low topographic relief such as Kent Island. The third update was in 1992 and only effected some of the previous maps but did not change sources of topography from the 1984 FIRMs. In 2014, the current FIRMs were published by FEMA and an updated ordinance was adopted by the County. The detailed Flood Study from Cox Creek was in part derived from McCrone's August 2000 100-Year Floodplain Study of Cox Creek that was required for the Four Seasons Development based on community flooding concerns. According to FEMA's Flood study, LiDAR data from The National Oceanic and Atmospheric Administration (NOAA) was used to delineate floodplain boundaries; which increased the accuracy significantly from the previous studies.